Badinotti Chile is located in Puerto Montt, just over 1,000 kms south of Santiago, Chile's capital.  The ISO 9001 certified production facility is 6,930 sq. meters with an office area of 330 sq. meters.  The factory opened in 2001 and recently celebrated 20 years of continuous operation. 
Presently, Badinotti Chile employs 100 staff members to support the administrative and production roles in producing quality products.  Products manufactured at this location are varied and they include a variety of netting created from
Nylon (28 sizes), Polyester (8 sizes), Dyneema® (8 sizes), and HDPE (8 sizes) materials.
Due to Chile being the second exporter of salmon worldwide, the majority of Badinotti Chile products supply domestic clients. The factory also supplies international aquaculture clients.20
Badinotti Net Chile S.A.
Ruta El Tepual Km. 9.3
Puerto Montt, Chile
Phone: +56.65.2.223800
Email: chile@badinotti.com
The production and manufacturing of our nets are of the highest quality. Our products are submitted to rigorous testing throughout the production phases.
These procedures are certified under international standards including the ISO 9001 standard and the Norwegian certification NS9415 standards.
High-density polyethylene (HDPE)
Bulk netting/finished netting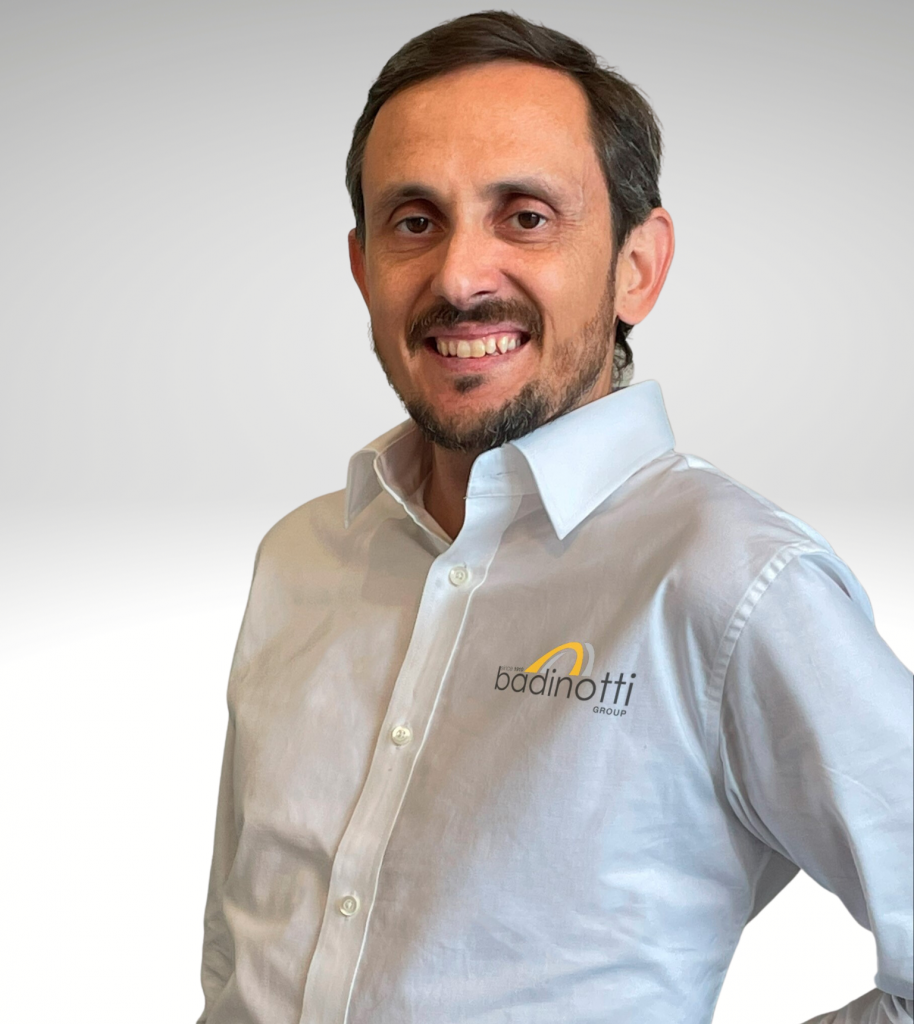 Alex Gildemeister
General Manager
Carlos Garcia
Operations Manager
Marcelo Delgado
Operations Manager –
Services Division
Leila Osorio
Commercial Chief  –
Products Division
Davide Caprile
Engineering Division Manager
Christian Hidalgo
Operations Manager –
Marine Division
Manuel Barrientos
Accounting and Finance Manager