Badinotti Slovakia is located in the industrial area of Brzotín, about 340 km from the capital city of Bratislava.  The production facility has been operational since 2006 and is ISO 9001, ISO 14001, and NS 9415 certified. The complex is 8,320 sq. meters and includes 3 different buildings. 
In 2021, we have a team of 52 members in our Administration and  Production departments: warping, Raschel machines, wet zone, final quality control, confection, and a dip zone.
Netting is produced from various materials such as nylon, polyester, polypropylene, HDPE, Dyneema®, and a combination of Dyneema with stainless steel. We make netting for multiple industries, including aquaculture and fishing nets, and sports and safety nets.
Badinotti Slovakia products are distributed worldwide.
BADINOTTI SLOVAKIA S.r.o.
Office: Sladkovicova,2 81106 Bratislava, Slovakia
Mailing Address: P.O.Box 112, 04801 Roznava,Slovakia
Production Facility: Mociarska 3, 04951 Brzotin, Slovakia
Phone: + 421.58.7774511
Fax: + 421.58.7774530
Email: reception@badinotti.com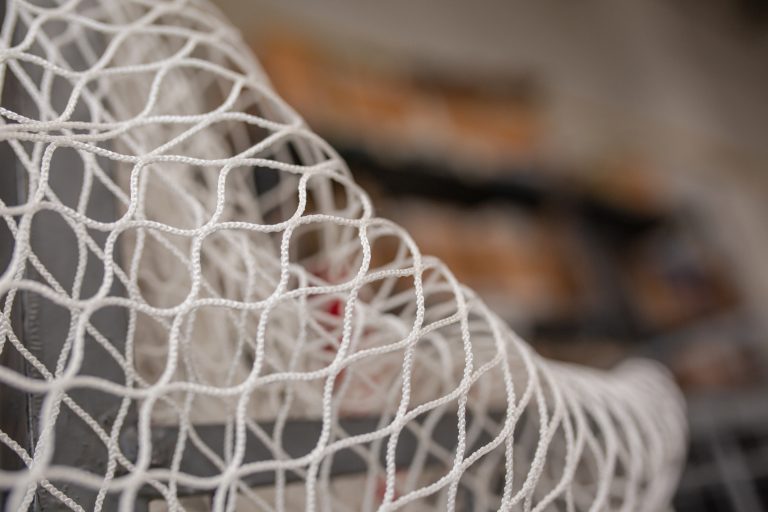 Our nets are of the highest quality and are put through rigorous testing throughout the production phases. Manufacturing procedures are certified under international standards: ISO 9001, ISO 14001, and NS9415 (Norwegian standard).
Combinet®

(HDPE combined with stainless steel)
(Dyneema® combined with stainless steel)

High-density polyethylene (HDPE)
Polypropylene
Bulk netting/finished netting
Netting (knotted and knotless) for aquaculture, commercial fishing, industrial, and sports
Dyneema® is a brand owned by Koninklijke DSM N.V.
Sergio Biancheri
General Manager EMEA
sergio.biancheri@badinotti.com
+ 39 331200 63 86
Alessandro Ciattaglia
Division Manager –
Badinotti Marine Europe
alessandro.ciattaglia@badinotti.com
+39 348 3856441
Andrés Díaz
Senior Production Manager
Laura Ferri
Quality Control Manager