Badinotti offers its clients a complete array of metal cages. Our models are compatible with others on the market and are modular, which allows for assembly in 20 x 20,  30 x 30, and 40 x 40m sizes. 
Steel cages are designed with resistance, durability, and strength in mind. Each cage component has been analyzed and redesigned using the feedback process of the Badinotti 360 service model.  Our containment integrated solutions are designed to maximize resistance to waves and currents and can be installed in exposed areas.
We offer cages with 1-, 2-, and 3-meter-wide walkways. 
Specialized consulting services are readily available for discussion of future projects. Badinotti also offers cage maintenance services and aquaculture structure certifications.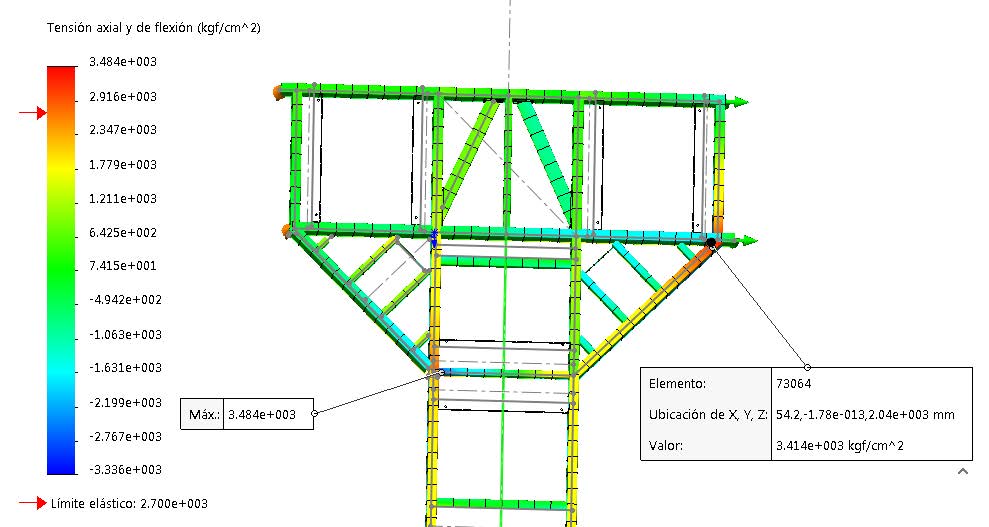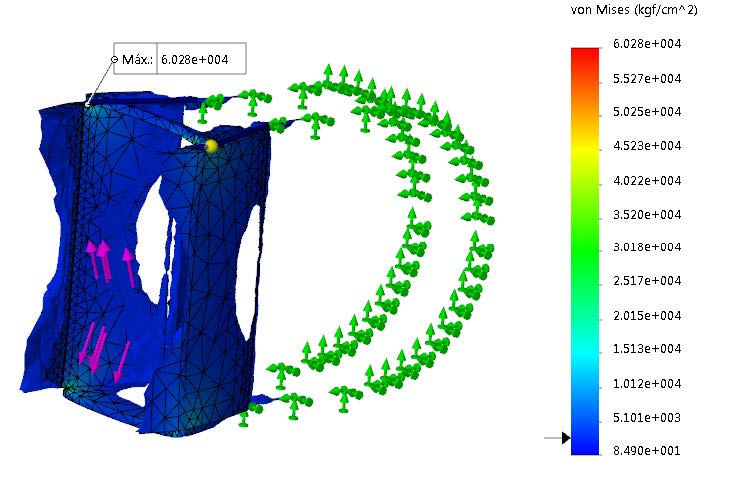 Compatibility & Security
Even though our customers are well accustomed to our recognized raft products, there have been several improvements. 
In particular, the Badinotti raft weighs a little more than the competitor's offer. We have introduced reinforcements in specific areas which have been known for years to have regular failures.
These reinforcements improve both operational and maintenance costs.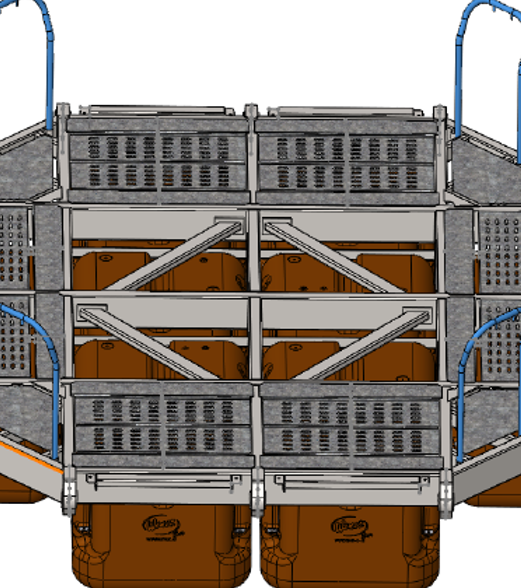 Stronger & Standard Railings
The rails used in our cage designs are shorter than those of the competition. 
Why is this an advantage? 
A shorter length results in stiffer, stronger guard rails for daily farm operations. With an improved design for the wedge area where the railings are installed, we offer more supportive and resistant railings.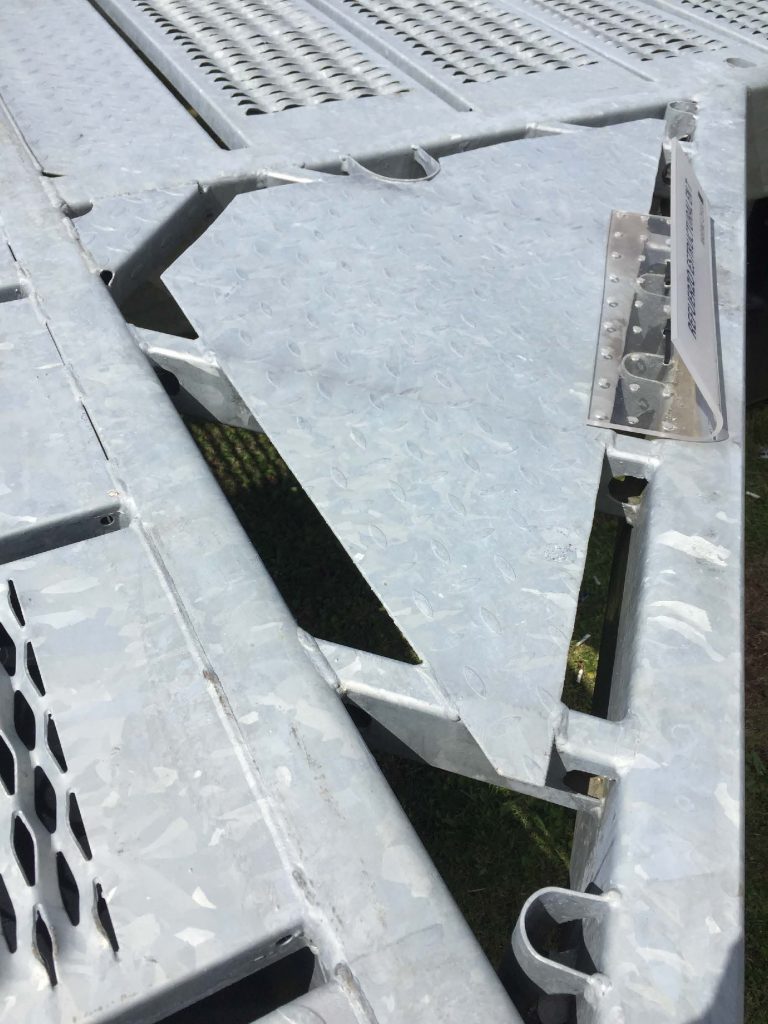 Reinforcements in Critical Areas
We have added reinforcements with the goal of strengthening cage walkways. Reinforcements have been added in critical areas of the crosses, the T, and the walkways' ends. 
This makes it possible to strengthen these crucial areas and better withstand stresses concentrated in connections and weak points.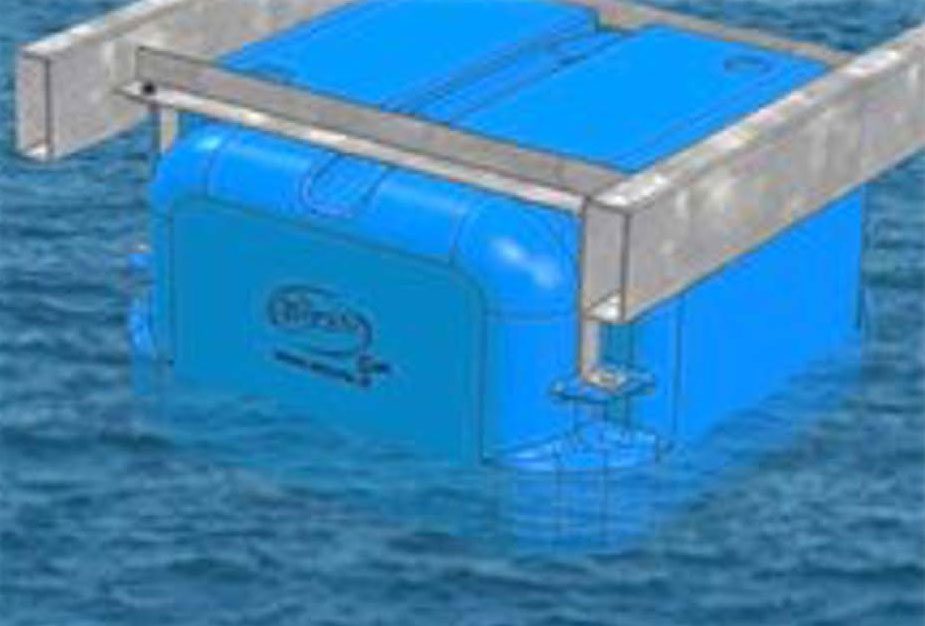 Capacity to add Floats
Our walkways can easily accommodate a greater number of floats without having to make changes to the cage.
Customers can choose between two types of roto-molded floats or blown pontoons.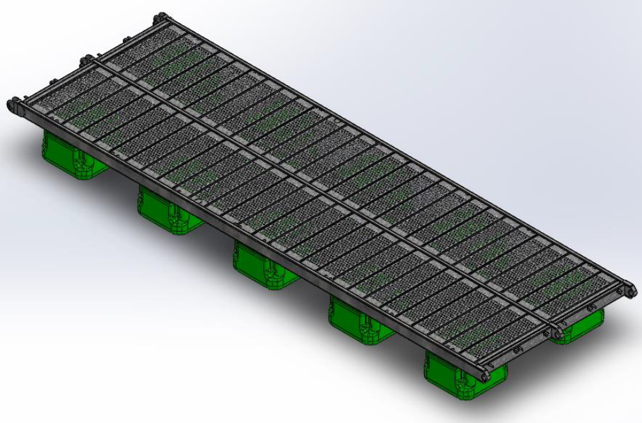 Adaptability 
Badinotti cage designs can be fitted to existing cage modules made by other cage suppliers.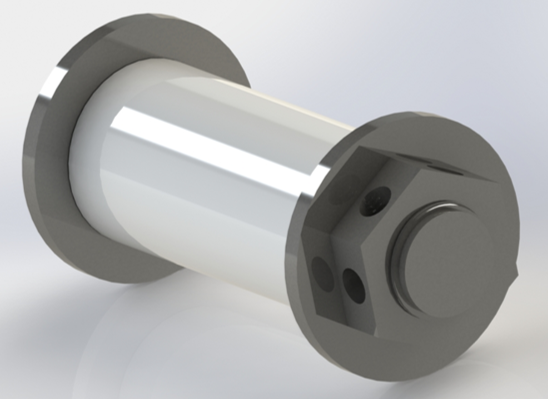 Simplicity
We focus on design simplicity for our cages.  Components usually include two types of floats, two types of railings, and only two walkway lengths. 
On average, this means 9 pins less on a regular cage (for a 3-pin walkway).