Globally, Polyamide (or Nylon) is one of the most utilized materials in aquaculture. Nylon, like Polyester, provides a good balance of material strength and durability at a lower up-front cost compared to UHMWPE products.
Badinotti has a wealth of experience with Nylon net installations for all types of species worldwide.
Badinotti produces standard titles with varying weights and breaking loads.*
Our standard range, average single mesh breaking loads of between 7.5kg – 680kg.
The standard knot is the standard product, and Badinotti is one of the few European producers of knotless Nylon net with the Super Knot style.
Anti-fouling can be applied to Nylon material if the local conditions and washing techniques require it.
Various resin products can be applied to enhance the longevity of the material.
White is the standard color for Nylon. However, black and other dyed colors can be custom ordered at the client's request.
Square and Hexagonal Mesh can be produced.
*Badinotti also collaborates with clients based on their specific needs.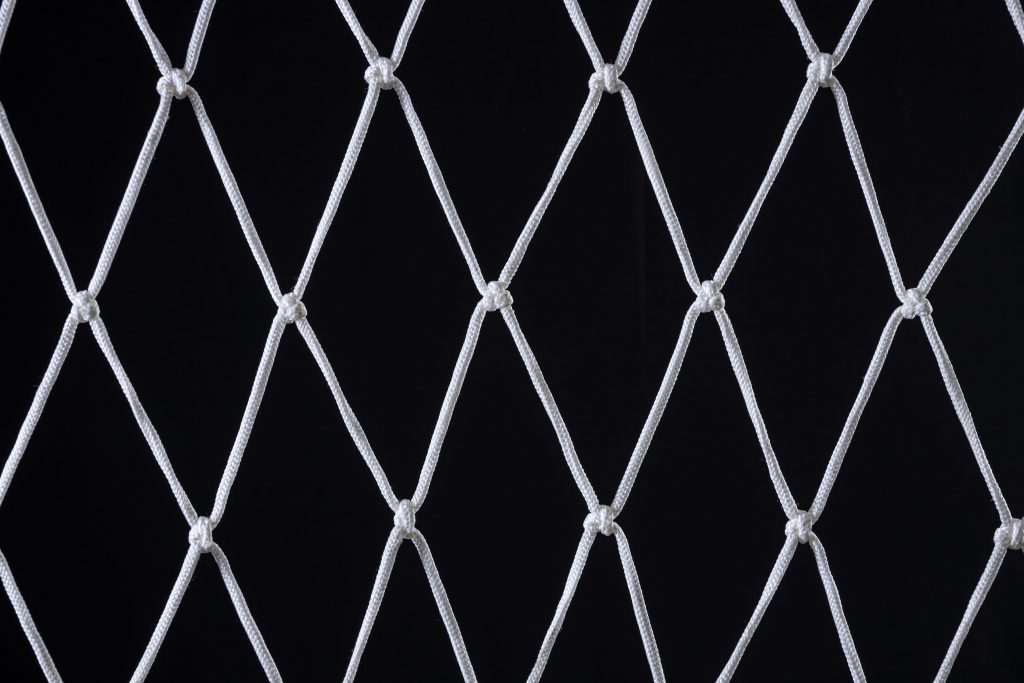 Flexibility & Elasticity
Nylon is one of the most flexible material types and has more elasticity before breakage as compared to UHMWPE materials.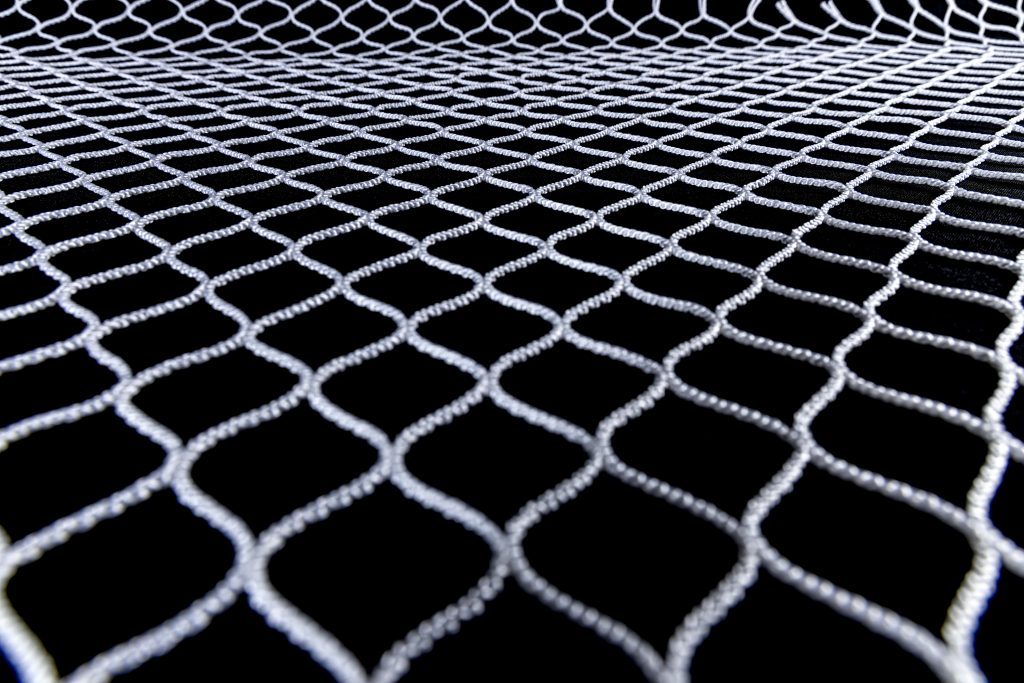 Size & Shape 
When compared to UHMWPE materials, Nylon can have a higher level of shrinkage over the life of the net. 
This can be offset with Resin application or Badinotti's industry-leading AB-Lock® product. AB-Lock® ensures higher resistance to abrasion and lower shrinkage throughout the cycle.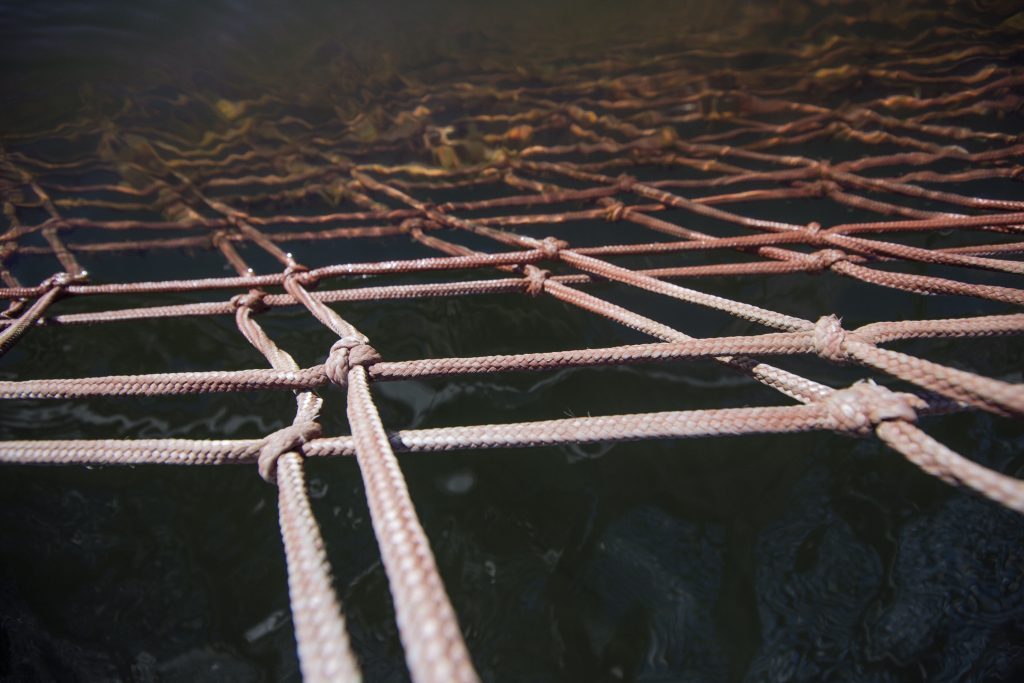 Sinking advantage
Nylon fiber has a sinking characteristic which means that a lead line should not be required to maintain the cage shape. This would also depend on the traditional weight method utilized.