Driving innovation in the fish containment structure sector, the Badinotti Group celebrates the relaunch of its Product Development Committee under the leadership of the Group's COO, Gustavo Rizo-Patrón. Our Badinotti 360 model's vision is feeding the resurgence of this Committee. Badinotti 360 service model focuses on delivering more and better technical information and advisory services to its customers, continually developing better fish containment structures, and mitigating the risk of escapes. To achieve this vision, a multidisciplinary team of experts in technology, marine biology, chemical engineering, and textiles is being developed in Chile, Peru, Canada, and Europe.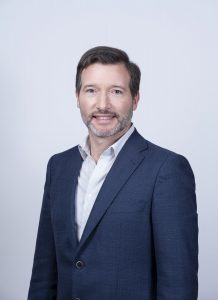 "Our strategy goes beyond simple product offerings," expresses Gustavo Rizo-Patrón, Group COO. "When a customer adopts a new Badinotti solution, we ensure meticulous monitoring of the product's performance throughout its lifespan. Every data point obtained is analyzed in our local technical and commercial departments to refine our solutions and continuously enrich our advisory services."
The restructured Committee focuses on creating technologies and products that minimize the risk of fish escape and contribute to more sustainable aquaculture. Additionally, the group emphasizes the challenge of avoiding any contact between farmed fish and wild fish and developing products that have a lesser impact on the carbon footprint and reduce potential negative externalities of aquaculture.
"Our efforts go beyond improving fish containment safety," says Christian Torres, CEO of the Group. "We are committed to reducing environmental impact by creating products that minimize our carbon footprint and limit any potential negative effects of aquaculture on the ecosystem."
Badinotti has repeatedly demonstrated its commitment to innovation, having developed industry-leading products such as the Combinet+Next net. Combinet+Next is the net with the highest cutting resistance. Additionally, they have implemented ecologically sustainable services, such as the Manta cleaning technology and patented technologies for the submersion of plastic aquaculture cages.
"The relaunch of our Product Development Committee is just one chapter in our long-term vision," adds Alex Gildemeister, General Manager of Badinotti Chile. "We plan to forge partnerships with our customers to jointly develop products, leveraging our engineering department and collaborating with research centers and universities to strengthen our scientific foundation."
Badinotti Group's CEO, Christian Torres, concludes: "With the Badinotti 360 model as our guide, we have the confidence we will be ready to face emerging challenges, contribute to a healthier and prosperous marine future, and move forward alongside our customers and partners. The future is exciting, and we are ready to embrace it."